The organizing committee of the Central Okanagan Regional Science Fair and its sponsors welcome you to our Regional Science Fair page.

We challenge each and every student, teacher, and business to become involved with us in building "Creating a Future" through Science Fair.

These pages are designed to give vital & current information, assistance in planning your project and copies of all the required forms for schools and students. Refer to it often as you develop your plan and work towards your project goals. Careful attention to the rules and regulations will ensure a positive experience at your Regional Science Fair.
Central Okanagan Regional Science Fair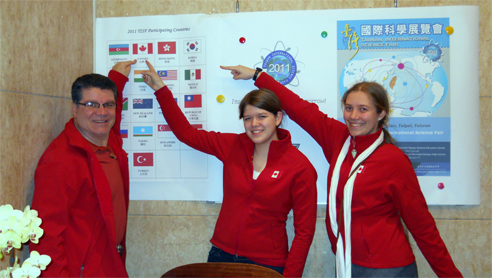 Mr. Ireson, Maddy Light and Emma Walker in Taipei for the
Taiwan International Science Fair 2011
This year's Central Okanagan Regional Science Fair will be held at
Pacific Agri-Food Research Center
4200 Hwy. 97
Summerland, B.C. V1X 7S3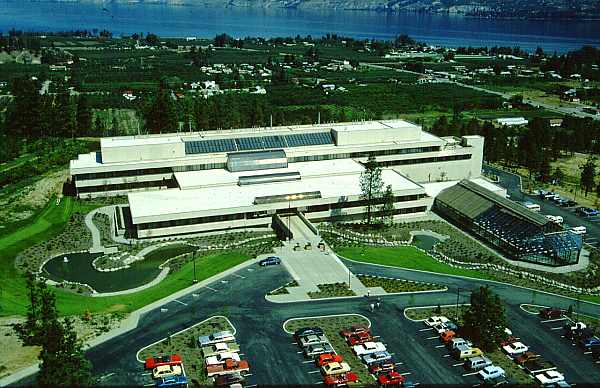 Tuesday & Wednesday
April 8th & 9th, 2011
Registration is by network submission.
Please e-mail project summaries to:
sbecker@summer.com

Deadline for submissions is 5 p.m. Wednesday, March 23, 2011.

We look forward to seeing you and your project this year!
Good Luck!
Web Designer : kireson@summer.com or krireson@telus.net